Footsteps in the snow....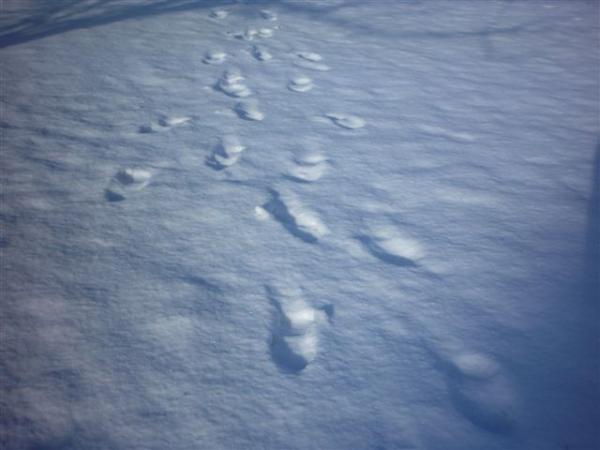 and the writing's on the, eh, car window.
I must admit that I love the snow. It's great. Nice to be sitting inside looking out at it.
Couldn't resist going for a walk and taking some photos of the snow – it's a wonderful combination when there is recent snow and then the sun comes out. (The only downside is that everything starts to melt.)
Check out the photos from Volvo dealership next door. :-D I wonder how many they get sold when you can't even see the cars.