Trip to Laidley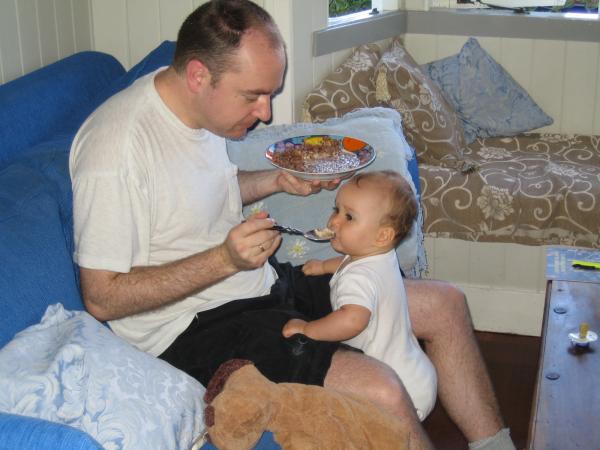 Sunday February 13
One of the best things about staying at Sanna and Chris' place is getting Chrystal up in the mornings – she loves to share your breakfast with you.
Then we got ready for the meeting and drove up to Laidley where I gave the Public Talk this morning, then we went back to Mum & Dad's house. They have a great home here, it is the first time that we have seen their new place here in Laidley.
And what can beat a BBQ lunch?
The rest of the family went home in the late arvo. Per and Joan and Esther and I planned a trip to Sydney and Melbourne. Tomorrow I will call to see if we are able to get hold of a CAMPERVAN.
It's 26 degrees here at the moment, 11:30 p.m. at night, and at the same time there is a snow storm going on in Denmark.