Australia Zoo: Per and Joan photo shoot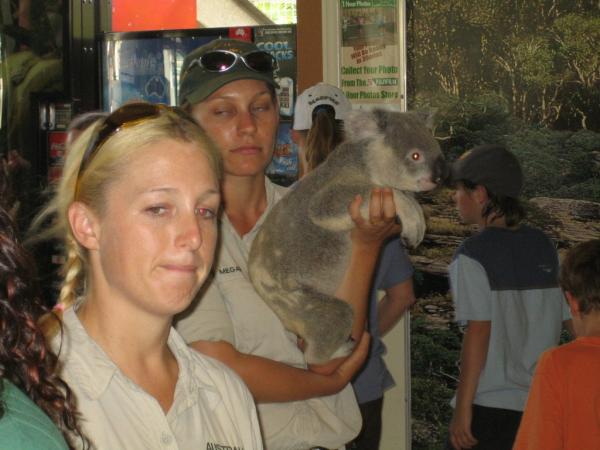 March 2, 2005
A trip to Australia is not complete without a Kodak moment with a cute
Koala. Here are a couple of snapshots that I took when Per and Joan
where getting their photo taken with a Koala. I don't have the
original, professional photo to display here. Hopefully I will be able
to post it here at a later date.