Field trip to Helsingør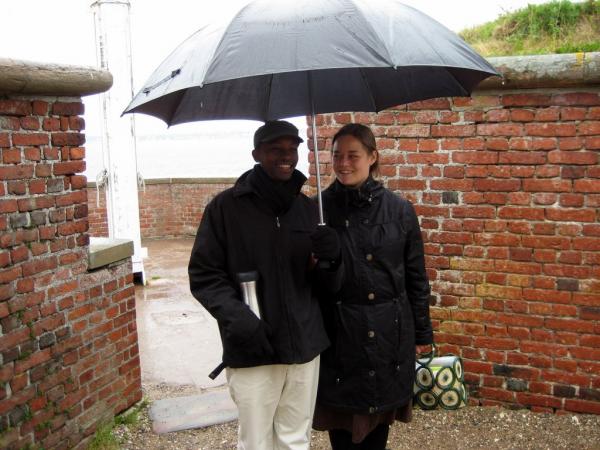 Dina's fiance, Jonas, from Uganda has finally arrived in Denmark. It has been really hard for him to get permission to visit Denmark – but now he is here!
So the four of us, Dina, Jonas, Esther and me went on a field trip to Helsingør on a very rainy Thursday in June. While there we took a break and had a look at Kronborg castle – the setting of Shakespeare's Hamlet.
Link: