Emergency services on Heliosvænget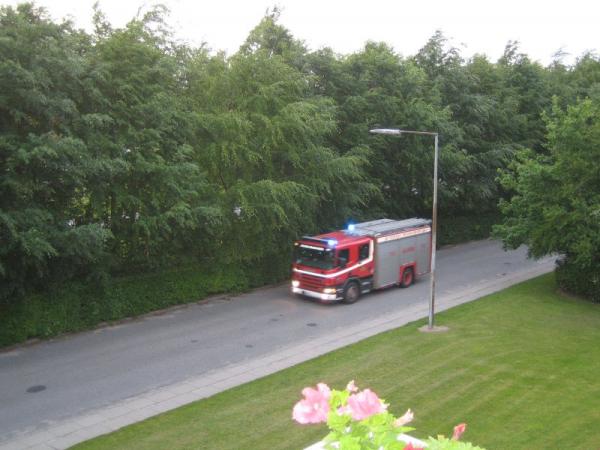 Well, there was quite a bit of action on our little street last night.
6 Emergency Services vehicles came barrelling up our little street.
First the first chief, then the police followed by 3 first trucks and then an ambulance.
We found out later than a man died because he fell asleep while smoking and because there are so many houses in the area the fire department didn't take any chances, so they sent the whole brigade.