Campsite L14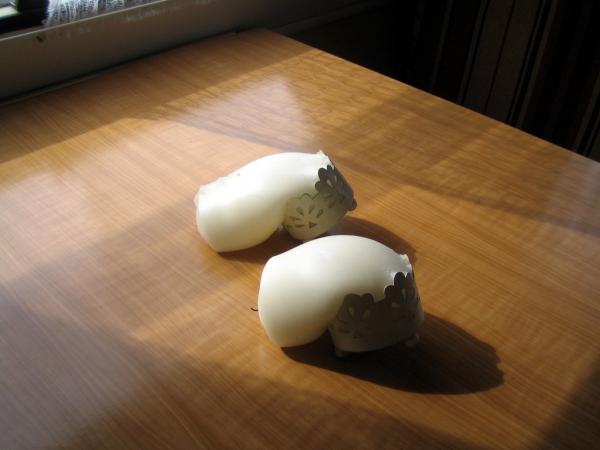 Yep! We are at L14 at the convention grounds, so if you are in the area then
please drop on by.
When we arrived yesterday we noticed that the caravan had been so hot that
the candles instead had melted! :-D
We've seen heaps of friends, of course. Including Finn, Britta and Celina.
We also saw Franz and Carina Stypinsky.
Franz had a MP3 player with the latest issue of the Watchtower and Awake in
English on MP3. I will be ordering my own copies when we get home again.
Per and Joan came up from Stenstrup this evening, they arrived about 7p.m.
and Esther made dinner for the four of us.
The night photos of Per, Joan and Esther, as well as the one of Søren and
Karin are taken at 11p.m.