A trip to Mormor's place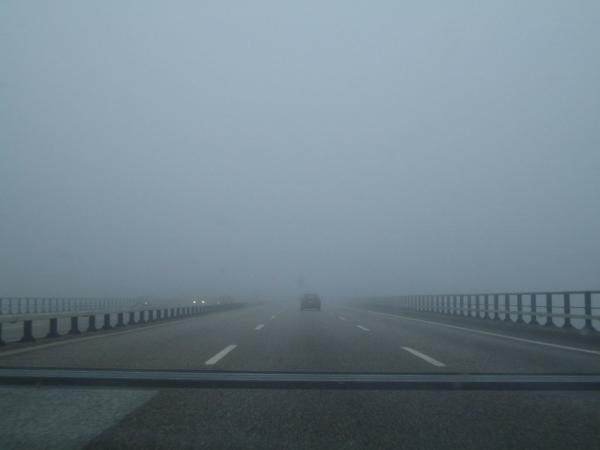 Here are a couple of photos from the last couple of days.
Esther and I visited my Mormor who lives in Gram.
Notice the picture of the fog? It was taken while we drove over the "Little
Belt" bridge during the middle of day! Weird weather.
We had a nice time and we also saw Aase, Ove and Søren at the meeting this
morning.