Esther got free stuff from Japan!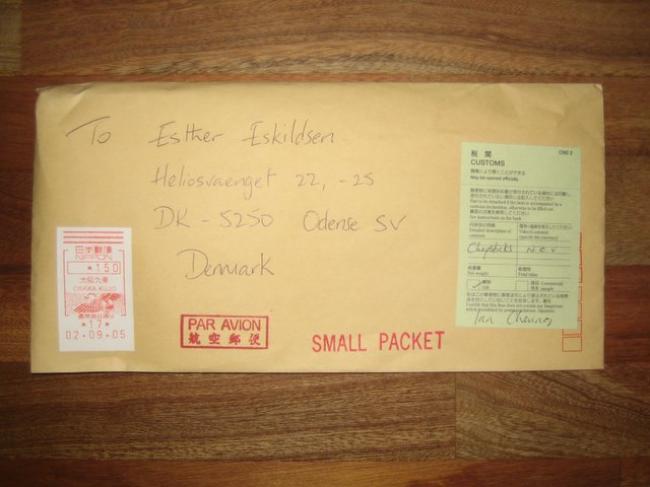 This is the first time that I have ever won anything in my life! And then
the prize comes all the way from Japan!
Esther got some free stuff from Japan on September 6 – sorry, I took these
photos and forgot to post them earlier.
Some time ago I signed up at
www.freestufffromjapan.com and then a
few weeks ago Ian in Japan emailed me to tell me that I had won some free
stuff. To give Esther a little surprise I asked him to mail the gift to
Esther.
And so this cute little package showed up.
What do you think that the surprise gift was? Yes an elegant chopstick set
and some sweets!
Thanks IAN!