Visiting Fred and Lien Manz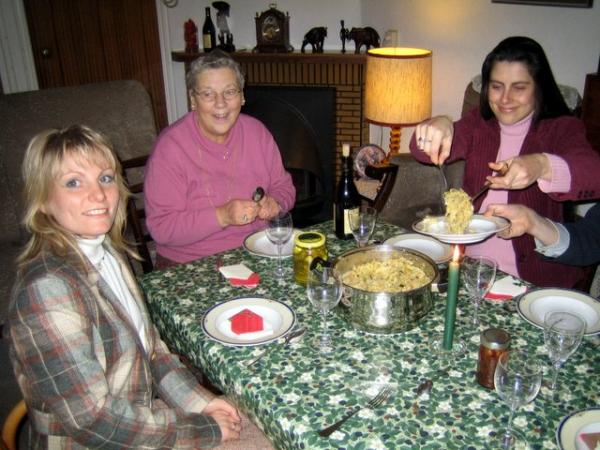 In the evening we visited Fred and Lien Manz who are in Raymond and Tanya's
parent congregation.
Sister Lien had made a Dutch speciality: Oliebolle. It's a lot like the
Danish "Æbleskiver".
We didn't stay there very long because the weather man had warned that there
was going to heavy snowfall. And sure enough it has been snowing heavily
this evening. I tried to take a photo of it, but it didn't really turn out.