Blue skies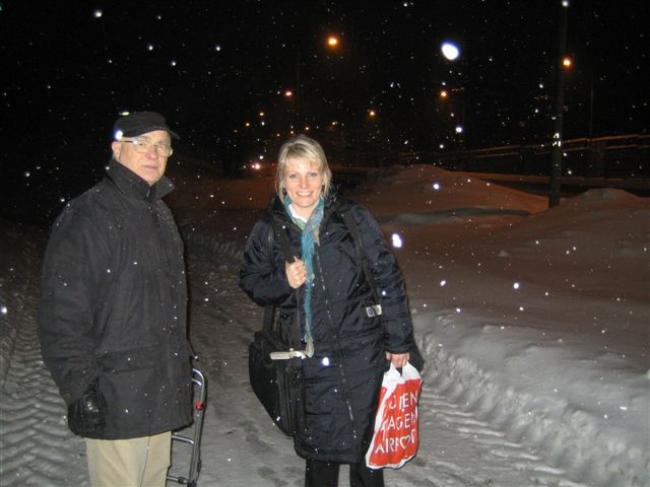 Boy we love flying :-D
It was nice to break through the grey skies and see the beautiful clear blue
sky above. Here are a couple of photos I took out the window.
Unfortunately it only lasted 55 minutes and then we came back down to Earth
again.
>From the Airport we took bus "B28" heading towards "Røå Bekkestua" and got
off at the first bus stop at "Sme Stua". The bus stop is 15 minutes walk to
the Kingdom Hall where the course will be held. Brother JenS Konradsen met
us the bus stop.
Man, I love snow and there is HEAPS of it here.