Dortmund Convention: Baptism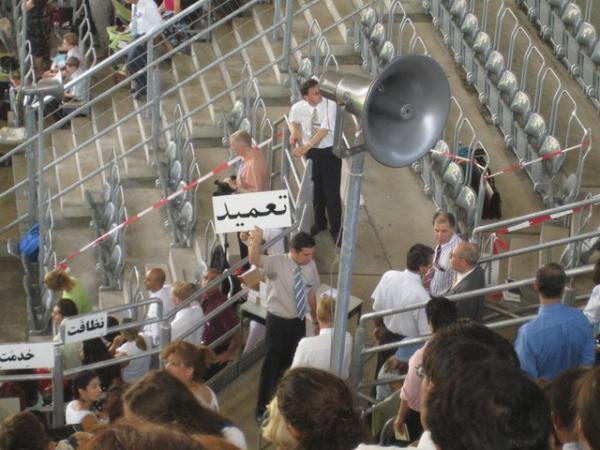 The baptism was, of course, a highlight of the convention. Personally I have never so many baptismal candidates at once, there was a total of over 500 baptised at the Dortmund Stadium, 7 of them were from the Persian section. The baptising continued into the start of the afternoon program!
In one of the photos you can see the 7 Persian Baptism Candidates sitting in front of the Persian speaker tent.
The total count baptised that day in Germany, counting all 5 stadiums totaled some 1600 baptised. Brother Jaracz commented in the concluding talk that it was enough to make a new circuit.