Lots of snow this morning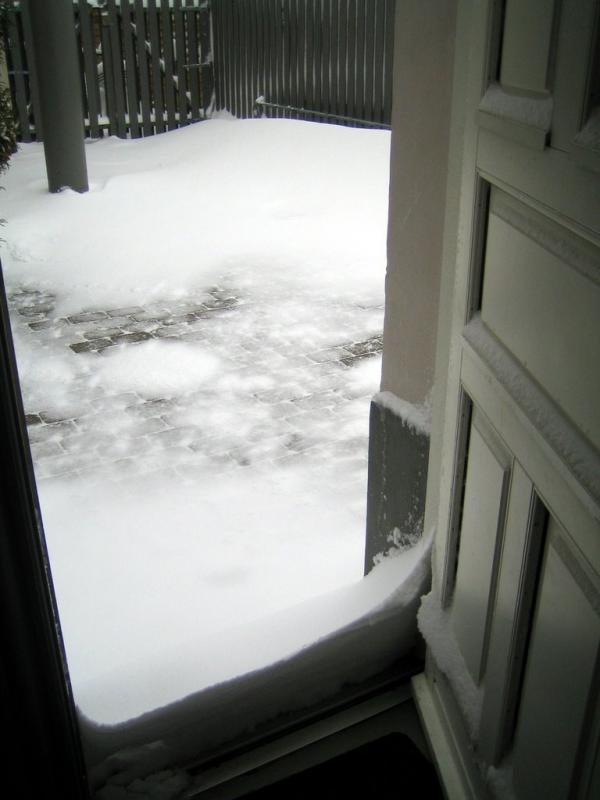 This is the most snow that we have had since moving to Copenhagen.
There is snow everywhere! Public transport is all messed up, the trains have stopped, the buses are really had and some of the highways around Copenhagen are closed. The M4 and 21 are closed with over 1 m of snow. Lots of people have been trapped in their cars.
Here are some photos from our street.