Together with friends in Dusseldorf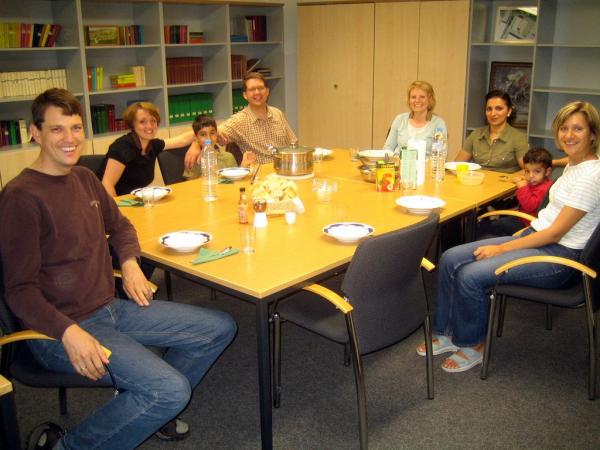 These photos are taken Thursday August 9.
We flew to Dusseldorf last week for the Persian Convention which was
near by in Meckenheim (about 1 hours' drive from Dusseldorf).
We spent the day before the convention with the Kaisers and others who
were arriving for the convention.