Søren gets online with his laptop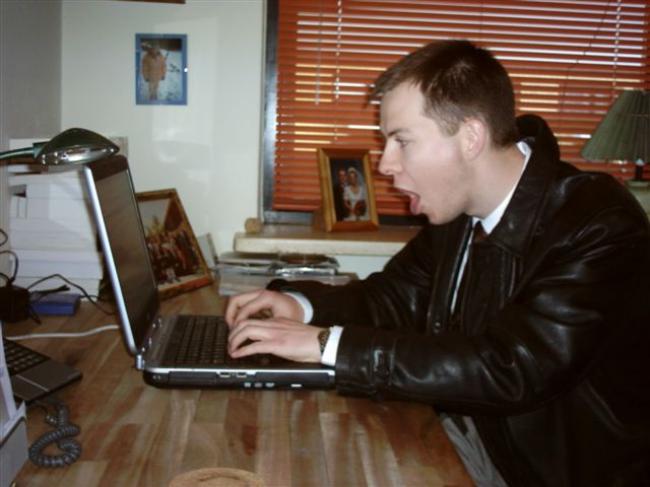 Søren C drove us over to Mossi house the evening before we left. Earlier this week he bought a new laptop, so he came early to use our internet connection and download updates for his machine.
Something tells me that he likes his new laptop? What do you think?