Bethel Tour - Kingdom Hall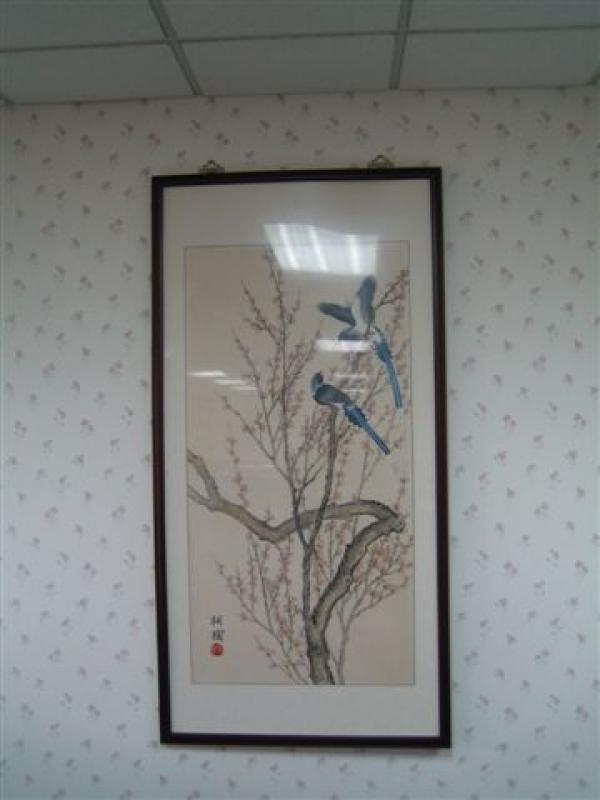 Sister Britta Andersen conducted our tour in Danish – she said that it was the first time she had done it in Danish :-) I don't think that they are used to getting visitors from Denmark in Taipei.
Here are photos from the Kingdom Hall and dining room. The book that I took a photo of is a paperback, small, Chinese edition of My Book of Bible Stories.
The painting from the dining room was painted my a brother who is paralysed from the neck down. He paints by holding the pencil in his month, so he is able to support himself by painting, can pioneer and also serves as an Elder in the congregation.