Australia Zoo: the Crocoseum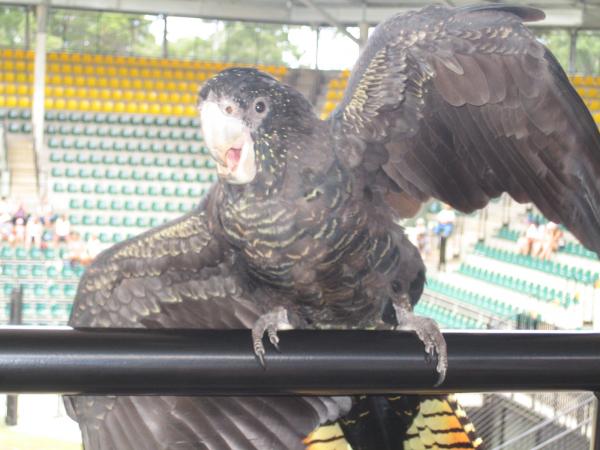 March 2, 2005
Together with Per and Joan, Esther and I headed up to the Sunshine Coast, along The Glasshouse Mountains' tourist drive to visit Australia Zoo, home of the Crocodile Hunter :-D
Link: http://www.crocodilehunter.com/australia_zoo/index.html
We did actually see Steve and one of the kids whiz by on a motorbike at one point.
It was a real enjoyable. The Zoo has certainly grown enormously since Esther and I were there in Oct/Nov of 2000.
One of the best additions is the Crocoseum which is stadium for all of their shows..
We saw the Tigers Alive, Birds Alive and the Crocodile shows.