Chrystal gets a photo of us!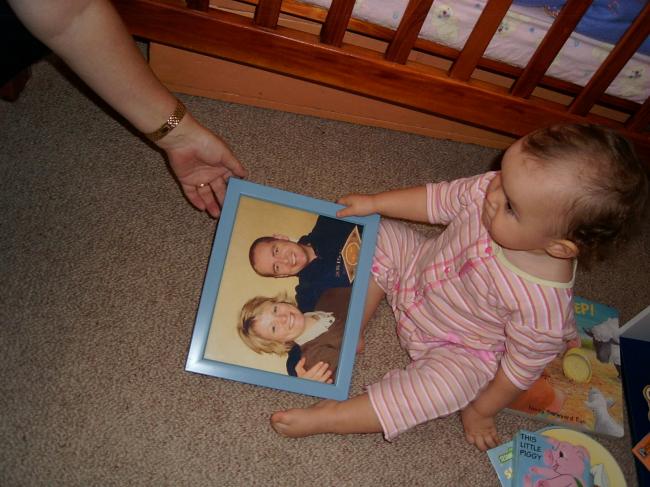 I just got this mail from Dad, and I can't resist posting it here.
Dad writes:
I took some pix of Chrystal yesterday. I attach one. The others are going up on the web site soon.
I had printed out the pic of u 2 which Raymond took and put it in a frame. Then I gave it to Chrystal. You should have seen her. She was sitting on the floor in her room with Mor and looking at a book (she loves her books). When she saw the pic in my hand she literally threw the book to one side and grapped the pic and smiled and told us a long story and laughed and kissed both of you and then she walked around the flat with the pic for the next 15 minutes all the time looking at you.
I also took a couple of video clips to go on the web site, will let u know when they are up.