Photos from Jellinge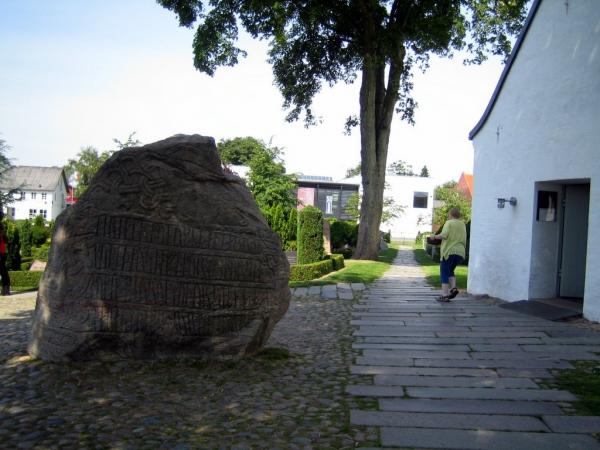 Went for a walk down to the baker and took a couple of photos of Jellinge on
the way.
You can see the Church where the famous Jellinge Stone is located with it's
Rune inscription.
More information about the History of Jellinge can be found here:
http://www.fortidensjelling.dk/jellinge.htm
There are also photos here of Mosse and Hans-Ove's house. We have really
enjoyed our stay overnight here, it is a real peaceful area with a beautiful
view of the countryside.