A visit from Holger and Irene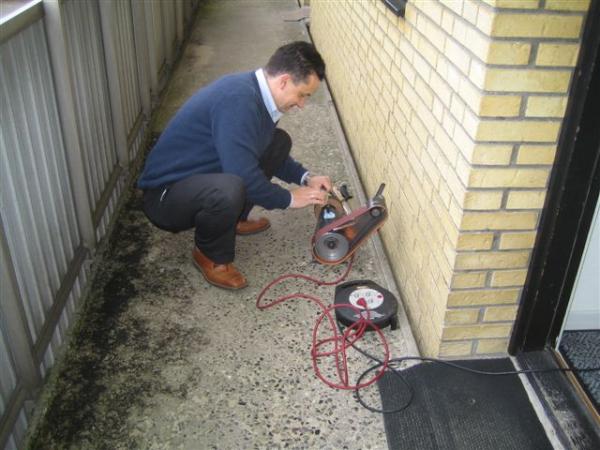 We got to know Holger and Irene in Oslo, they were students at the language
course that we attended.
They are travelling through Denmark at the moment, Holger has some customers
here. He sharpens knives for restuarants (and sharpened ours as well). They
joined us in field service yesterday and left today – pity they had to go.
Irene tried on one of the hats that Esther is making at the moment.