Lunch break at Valby park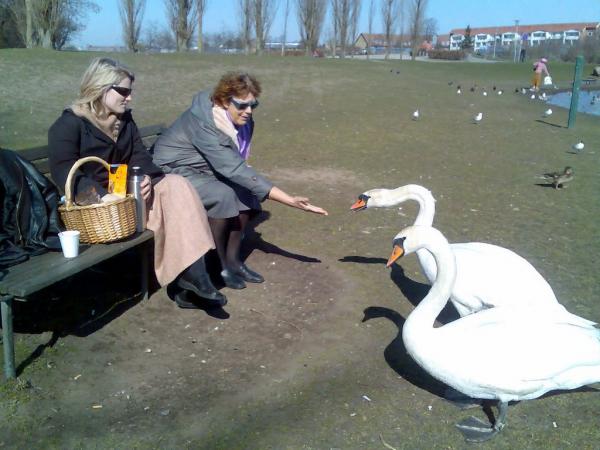 Spring is knocking on the door.
It is nice to see the sun again :-D
We have had wonderful weather the last couple of days. Here Tove,Esther and I are enjoying our lunch break in the local park where the swans and ducks were particularly interested to see what we had for lunch.
These photos were taken with Tove's camera phone.