Dortmund Convention: The trip to Dortmund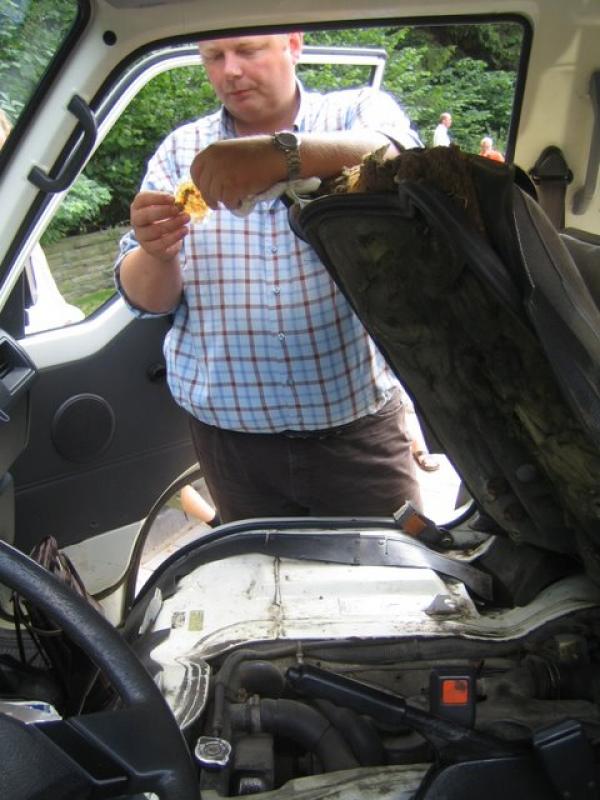 And here they are! Photos taken Thursday last week on our trip to Dortmund. Actually we travelled about 60 kilometers south of Dortmund to a Hostel that Søren Johansen had booked from Denmark.
Søren and Karin had decorated the minibus with 3 huge lapel badges. The result was heaps of witnesses beeping at us on the autobahn as there were over 200000 witnesses travelling around Germany at the
time, making their way to the convention.
The trip was not without incident as the bus overheated on the way ;-) No worries, after about 7 litres of water we were on our way again. It was the hottest day this year that day, with temperatures in the high 30s to low 40s.